How to setup (Airthings Wave vs Corentium) to detect Radon, Carbon Dioxide (CO2), toxins and chemicals (Total VOCs), humidity, temperature and air pressure? Both pf these devices allow you to gain full visibility into six key indoor air factors. Track your pollen levels outdoors and optimize your air quality indoors. Know when to ventilate, purify your air or close your window to avoid asthma attacks, sneezing, runny nose, puffy eyes, sore throat, hay fever. Know more in Airthings Wave vs Corentium comparison.
Consumer Reviews is supported by its audience. This website contains Paid Links. As an affiliate, we earn from qualifying purchase. Find more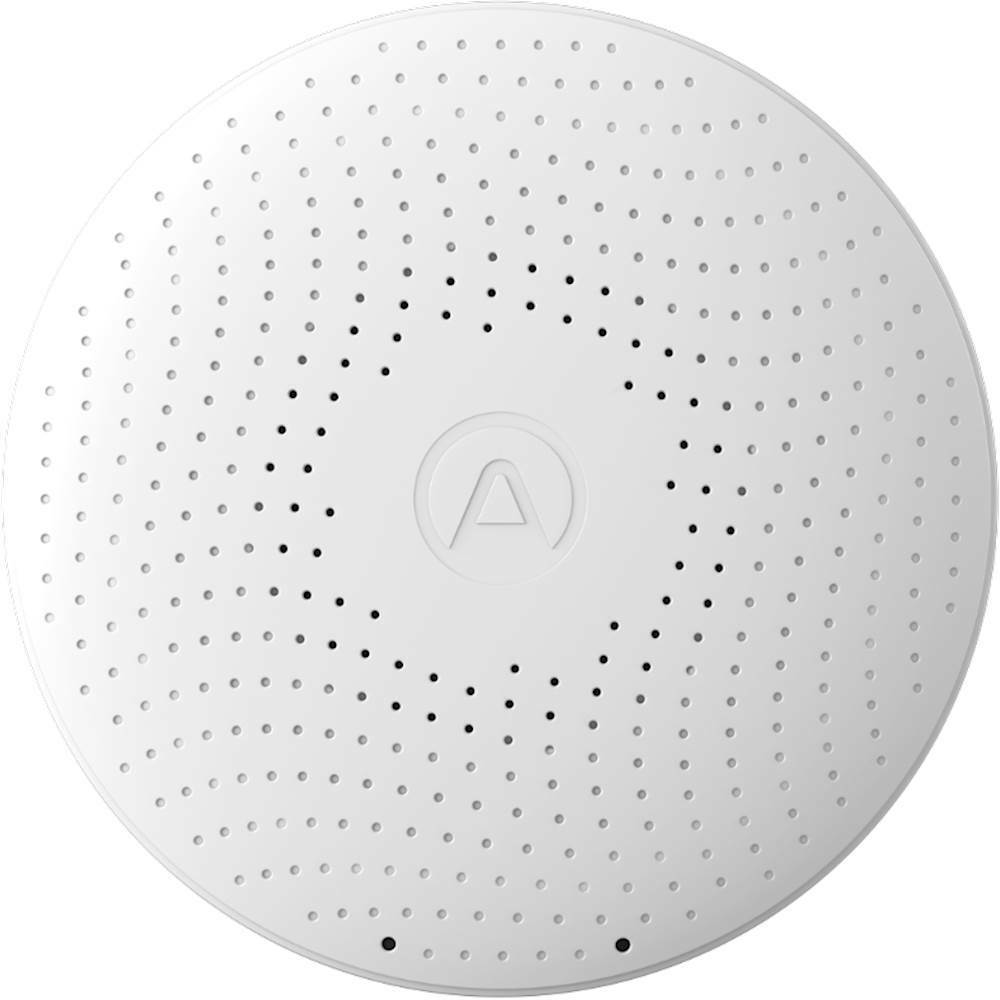 Airthings – Wave Plus Smart Indoor Air Quality Monitor with Radon Detection 
advertisement
Pros & Cons – Airthings Wave vs Corentium
Airthings Wave
Pros
Six air quality sensors including Radon detector
Mountable on wall or ceiling
Onboard indicator light activated by waving hand gesture
Easy to set up, battery-powered
Offers detailed insights
Cons
Corentium Home Radon Detector
Pros
Easy to use, onboard monitor
Data records for up to 1 year
Quick results within 24 hours
Long-life batteries
Accurate readings, the sensor doesn't affect by other radiation
No calibration necessary
Cons
No Bluetooth or Wi-Fi connectivity
Features – Airthings Wave vs Corentium
Airthings Corentium Home Digital Radon Monitor
This is an interesting one. It looks nothing like the Wave, and it's not connected to your smartphone.
Instead, the Airthings Corentium Home is designed more like a traditional, portable detector. Frankly, it looks like something from a few decades ago—and that's intentional. Powered by three AAA batteries (included), it has a built-in LCD display that shows the current radon gas levels (within 24 hours of being placed), along with long-term average levels. It can be set on a flat surface or hung on the wall, and the batteries last for two-years.
There's no setup, no account required, and no flashy LEDs—simply insert the batteries, place it, and wait. If you want to check and accurately monitor the radon levels in your home with no fuss, the Airthings Corentium Home was made for you.
Airthings Wave Plus Smart Indoor Air Quality Monitor With Radon Detection
Finally, there is the new Airthings Wave Plus. This looks very much like the familiar Wave, and it is a smart radon detector. The "plus" is additional sensors that also measure carbon dioxide, airborne chemicals (TVOCs), humidity, temperature, and air pressure.
In other words, virtually every factor that affects the air you breathe on a daily basis is accurately measured and tracked.
This one is a CES 2019 Innovation Award honoree. Bluetooth connectivity to your smartphone is powered by a pair of AA batteries (included) that should last 16 months. The data is displayed on a dashboard that shows readings for each of the variables, and you can access data plotted for the past week, month, or year to look for trends. Like the Wave and Wave Mini, you can also wave your hand in front of the Wave Plus to get a visual indicator of overall air quality via a green, yellow, or red LED ring.
Airthings Wave Plus Radon Detector: All-in-One Radon & Air Quality Monitor
The Airthings Wave Plus Radon Detector is none like any other radon detector. Unlike a standard detector that only detects radon alpha particles in the air. The Airthings Wave Plus Radon Detector detects indoor air quality. It has 6 sensors that detect:
Carbon dioxide,
Volatile Organic Compounds,
Temperature,
Humidity,
Air Pressure, and
Radon.
Airborne pollutants such as carbon dioxide affect sleep patterns, while humidity promotes mold. The best way to ensure radon levels stay low in your home is via long-term radon testing. The device measures radon levels reliably and accurately.
Thanks to the six sensors, you can gain full insight into your indoor air quality. The smart air quality monitor can also minimize health effects and promote good health.
The radon detector is Bluetooth enabled. You can pair your smartphone or tablet with the device. Using the Airthings app (App Store & Google Play), you can receive indoor air quality and radon level results in your home. The app also allows you to generate a free radon report.
The Airthings Wave Plus is compact and battery-powered; it's easy to set up. Insert the 2 AA batteries and pair the device with your smartphone. To receive a color-coded visual indication of your indoor air quality, wave your hand in front of the device.
The batteries have a lifespan of 16 months, and you can install the device anywhere. Essential for every home, the Airthings Wave Plus Radon Detector can monitor your indoor air, daily and continuously. This helps you avoid radon side effects and maintain low carbon dioxide and VOC levels.
Customer reviews – Airthings Wave vs Corentium
Excellent and reliable monitorReviewed by Brian E. Leadlay – January 5, 2018

We have had one of these instruments for several years now. Initially, we used it to assess the radon present in the basement, particularly the unfinished crawl space of our side-split house. We had readings that were in the 300 Bq/m3 region in most of the basement and main floor during the winter. We followed directions of a qualified radon remediation expert to do our own remediation. During that process, we found the readings went above 1100 Bq/m3 as we prepared the crawl space for the ventilation of the ground. The instrument gave rapid indication of radon count, which helped to assess progress at all stages of the work. With the work completed. we soon averaged a count of less than 50 Bq/m3 in the crawl space and less than 20 Bq/m3 in the remainder of the basement and living spaces of the house. Often it is below 10 counts. This instrument has been lent out to numerous friends and neighbours over the time too. It is highly recommended, and we remain using it to keep an eye on the levels.

By Brian E. Leadlay at Best Buy on Airthings Corentium Home Digital Radon Monitor
Nice unit, easy to use and sufficiently accurate

I got my radon detector unit a month or so back and am happy with it. When we purchased our new home, the daron level was quite high (15 pC/L) so we had a mitigation company come out and add an evac system. We measured the radon levels using the Corentium along side the professional meter and the results were within a few percent, plenty accurate for our purposes. One note for new purchases: once mitagation was complete, the radon levels dropped to abot 0.5 pC/L. We reset the unit and since the levels were so low, it took a little over 30 hours for the initial readings to complete. Perfectly normal, just be aware. In addition to the unit being easy to use, well built, and accurate, I would like to commend the service and sales department as well. They were pleasant, helpful, and a great help.

By Rob23 at Best Buy on Airthings Wave
Editor's recommendations